Dissertation Project
Title: "Transborder Ethnic Alignments and the Interplay Between Domestic and International Violence"
Advisor: Stephen Quackenbush
Publications
Yazici, Emir. 2018. "Nationalism and Human Rights" Political Research Quarterly. Advance online publication. https://doi.org/10.1177/1065912918781187
​Replication Files
Supplemental Material
Yazici, Emir. 2018."Transborder Identities, Bias, and Third-Party Conflict Management​" (accepted for publication at Conflict Management and Peace Science)
​​Blog Posts
The Future of Human Rights in Turkey
. Political Violence at a Glance. July 2 2018. http://politicalviolenceataglance.org/2018/07/02/the-future-of-human-rights-in-turkey/
Working Papers
"Coup-Proofing and Security Force Defections during Protests" (co-authored with Myunghee Lee) (Presented at the Annual Meeting of the International Studies Association, 2017, Baltimore, MD)
Powered by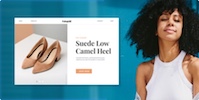 Create your own unique website with customizable templates.